30 years of experience…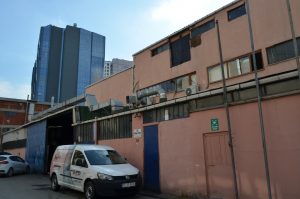 Dereli Pres was established in 1990 and serves to
water, gas, electric, automotive, and accessories
industries with its 27 years experience of
hot forging on brass, copper and aluminium.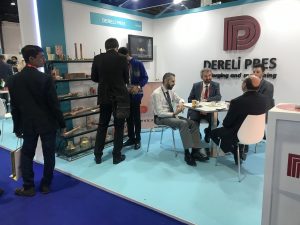 Problem-free service…
Dereli Pres aims to give problem-free services to the customers within the principle of technological development.
From raw meterials to products…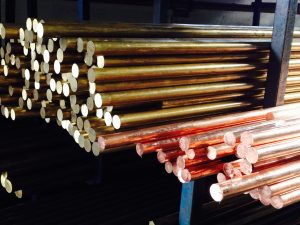 Dereli Pres produces the parts that the customer needs
with its own facilities at all levels from raw materials
to products: Tooling, Hot Forging, Machining…
Dereli Pres serves within the scope of quality management, organization structure, legal requirements and ISO 9001-2015 standards in order to provide high quality services within the needs and expectations of our customers and to keep the satisfaction of the customers at highest levels
Our company employs educated, qualified in skills and experience employees to proceed and control the processes that affects the quality of the products. In view of importance that manufacturing the right products in the right conditions is to provide exact product-related requirements, our company obtains minimum product requirements in all products. Customer requests, the corresponding standards, the old experience and knowledge are always taken into consideration in the determination of product standards.
Our company accepts that the quality starts with purchase so it aims to perform services with most appropriate tools, equipment and materials. Dereli Pres designed the effective applications in the quality of services systematically and has created a structure that all processes to be controled.
Dereli Pres pays particular attention to customer properties.
Quality Policy
Dereli Pres strives to be one of the most reliable and the most preferred company in the industry. Through the use of these guiding principles, Dereli Pres is organized its management and quality policy.
TO PROTECT AND TO ENHANCE COMPANY'S PRESTIGE AND ESTEEM
To protect and to enhance company's prestige and esteem that are earned up to the present,
We aim to finish client's requests at once and in due course of time without sacrificing quality.
To establish client's requirements and expectations and produce finished work that we can justifiably be proud of.
To improve our supplier with close cooperation, observe results and make sure of solidity all of the rings of the chain.
FOLLOW THE DEVELOPMENTS ABOUT SCIENCE AND TECHNOLOGY
Keep abreast of science and technology to increase productivity and to enhance quality level, and through this way to provide continuous development for our Quality Management System.
To gain education and experience for our staff, raise ability of adjudication.
FULL PARTICIPATION
To give importance of team work, to encourage adjuvant contributions about team work.
To encourage participation of sub-contractor companies, to regulate this companies and to count in team work.
To maintain of all quality at every level in all areas.
CONSERVATION OF NATURAL ENVİRONMENT
To make measure for decreasing the harmfull effects about environment at the work's planning stage.
To raise effective environmental awareness
THE WORKER'S HEALTH AND REGARDING SAFETY TRAININGS METHOD AND PRINCIPLES
To care about the worker's health and job safety.
To act according to the regulations about occupational health safety.
To extend company's prestige by the way of raising quality of product in engaging with companies.
It also includes continual development of the system and helping to ensure it remains effective.
Conflict Minerals Policy
As we Dereli Pres Dövme San. Ve Tic. Ltd. Şti. are not using Republic of Congo origin materials in our production.